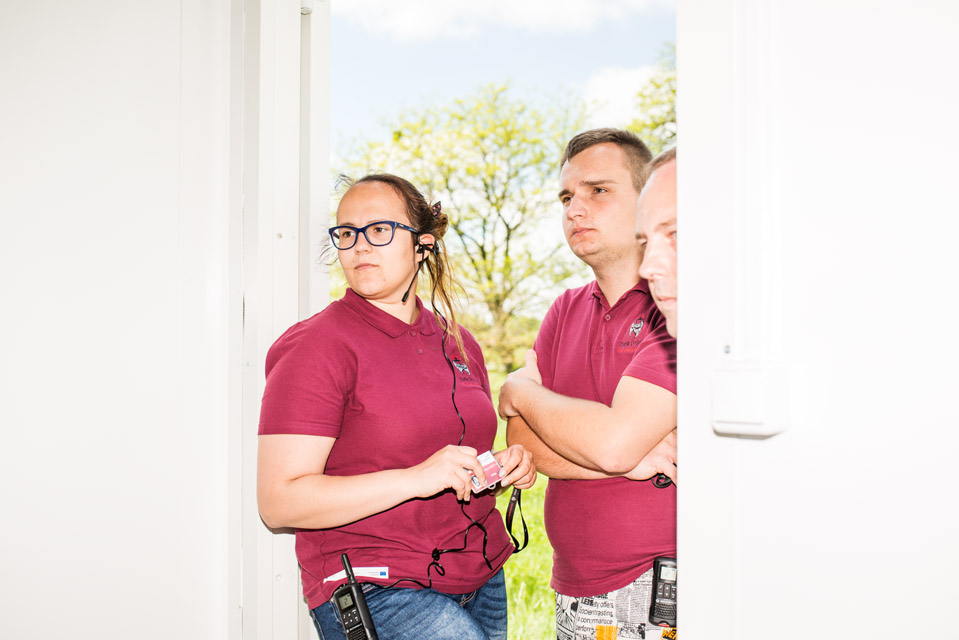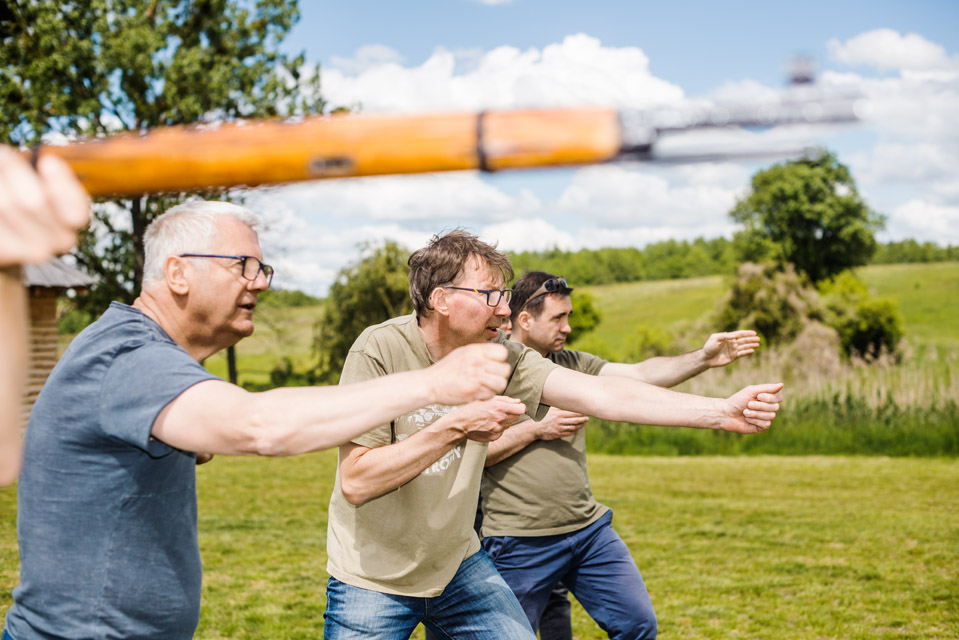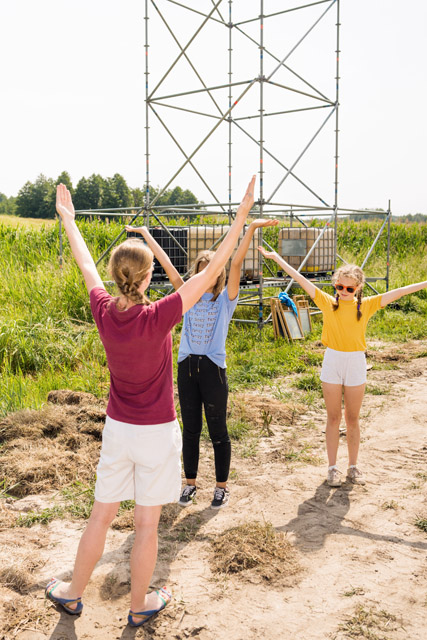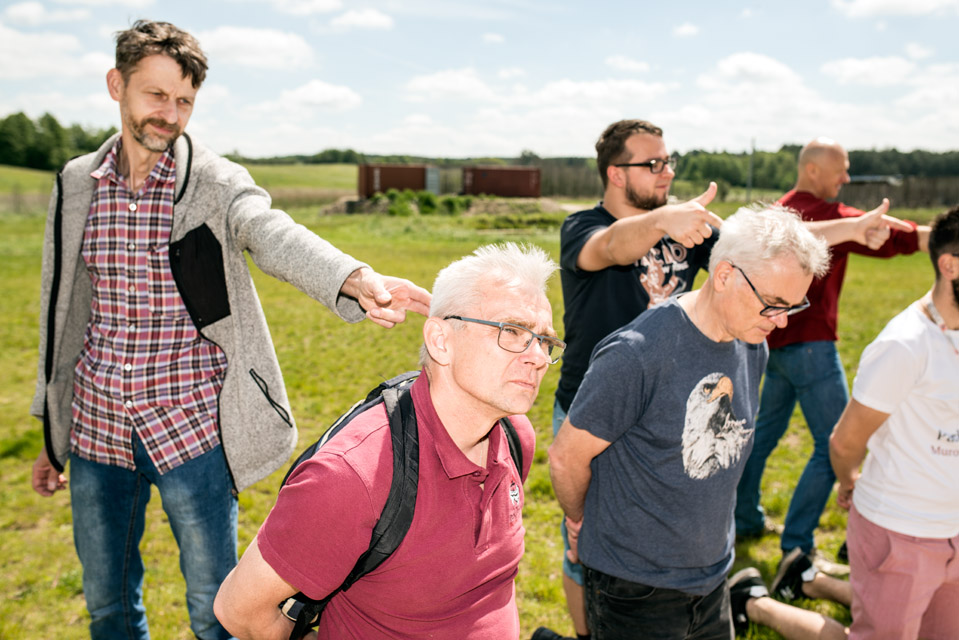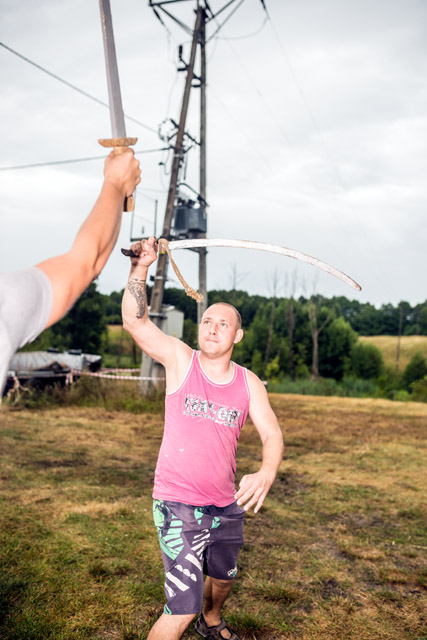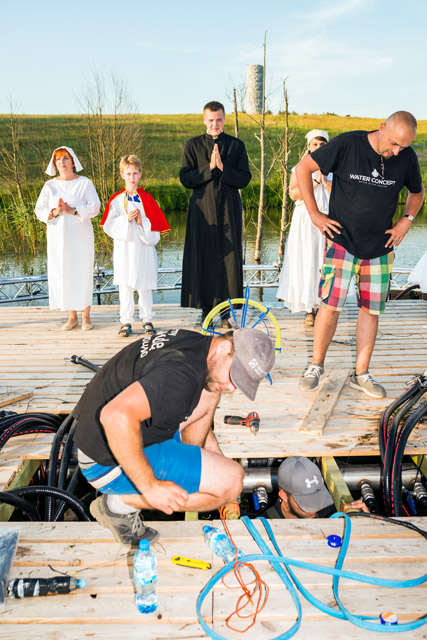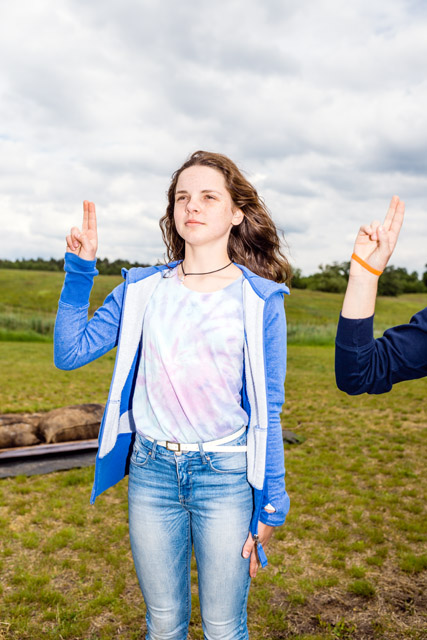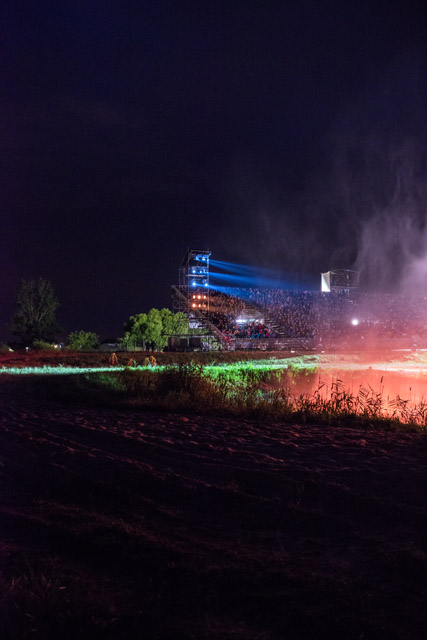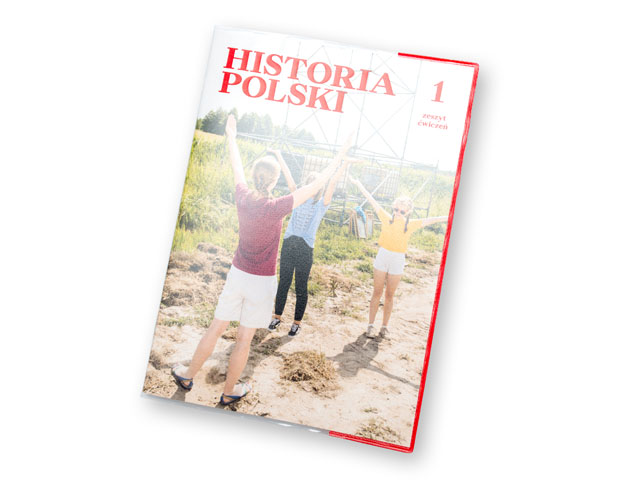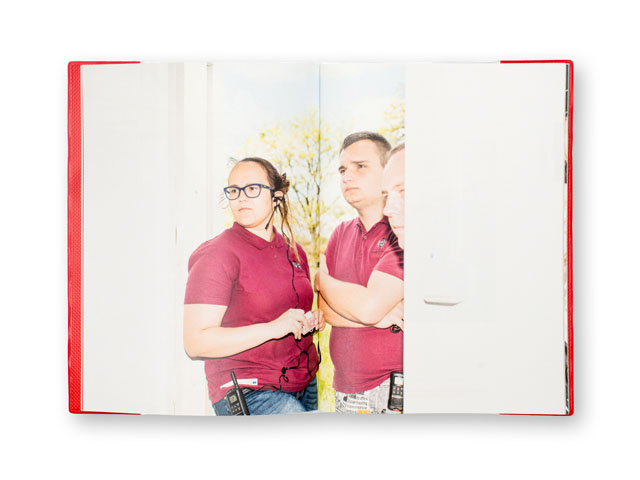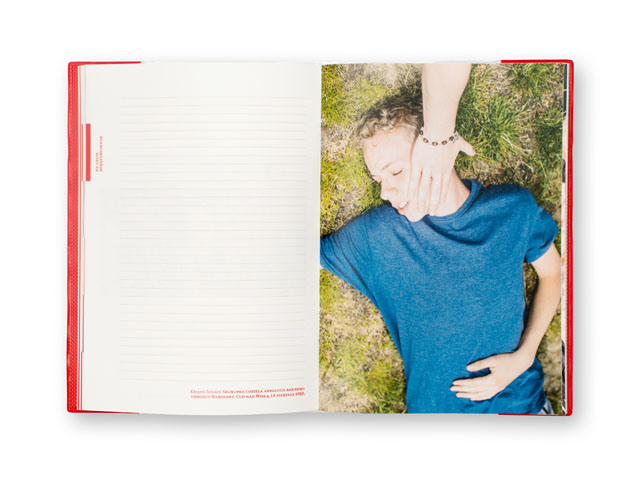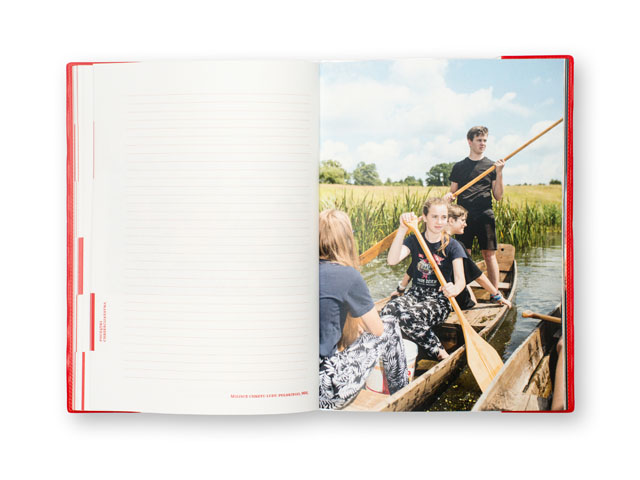 You can pay directly with PayPal.
After purchase please fill in the delivery address in the PayPal form.
Open-air spectacle in Murowana Goślina involves volunteer local residents in reenacting events of the Polish history. Directed in a patriotic manner, the show enhances the national pride and catholic culture.
The participatory performance is run by four hundred volunteers who play 1.5 thousand characters. This means the same actor has to return backstage several times during the show, change their costumes quickly and rush back to a designated place on the grassy stage. There they perform certain gestures and movements, which from the audience's point of view will form monumental painterly representations of Poland's past. The entire spring season of rehearsals is dedicated to such choreographic exercises.
"History of Poland exercise book vol. 1" is the first of a small series of publications which analyse the social usage of the past in contemporary Poland. The images are composed into a photographic zine – a small artistic publication – that at the same time is a tool I use in an anthropological research I conduct in Murowana Goślina.
History of Poland exercise book vol. 1
photos:
Michał Sita
design:
dobosz.studio
publisher:
Michał Sita, Poznań 2021
ISBN:
978–83–961683–0‑6
print run:
100 + 30
AP
format: A5
, 32 sheets
font:
Brygada 1918
language:
Polish
partners:
PIX
.
HOUSE,
Kraków Photomonth,
Institute of Anthropology and Ethnology Adam Mickiewicz University,
Stowarzyszenie Dzieje,
founded by the scholarship programme of the
Ministry of Culture, National Heritage and Sport